O'Regan Scholarships
2022 O'Regan Scholarships
The Department of Physical Sciences is delighted to announce the O'Regan Scholarships to support students registered on programmes focussed on Instrumentation, Analytical Chemistry and Environmental Science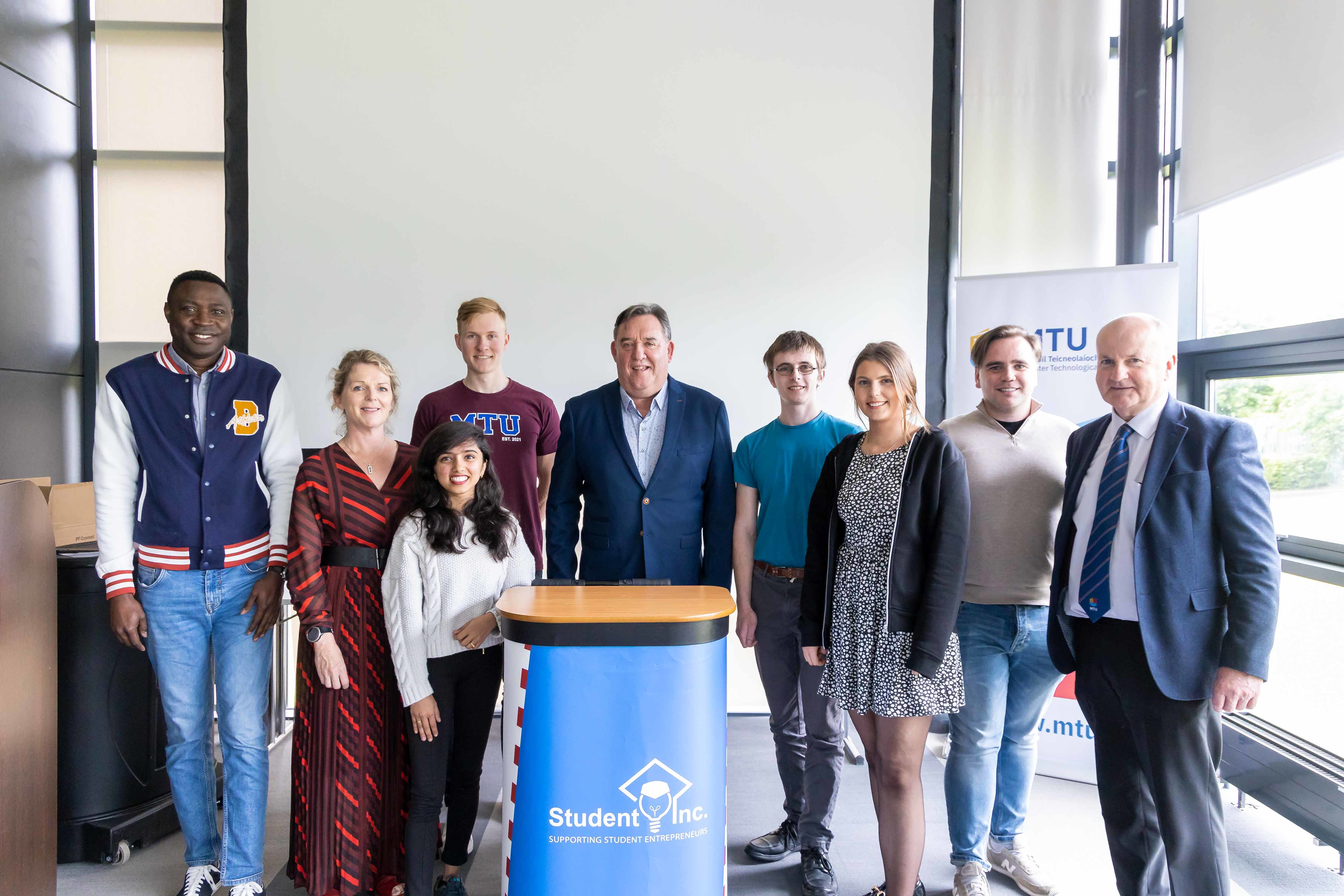 Munster Technological University (MTU) is delighted to introduce the 2022 O'Regan Scholarships for prospective students of programmes in the Department of Physical Sciences. Physical Sciences offers full time CAO entry and part time undergraduate courses in core areas of Instrumentation/Industrial Physics, Analytical Chemistry and Environmental Monitoring Science and has a long-standing tradition of educating highly skilled graduates to support the region's advanced manufacturing sectors. The department is also strongly involved in the training of post graduate research students to MSc and PhD level in areas such as photonics and analytical science. Further details of the department can found at physicalsciences.cit.ie.
In recognition of one of its former graduates, Honorary Fellow Mr Brendan O'Regan, Physical Sciences is delighted to offer scholarships to students registered in their first year in September 2022 on a range of courses delivered by the department in 2022.
Applications are open to students who have applied through the CAO to study on the following programmes:

Nature of the Scholarship
The value of the scholarship will be €1000/year for 4 years for the level-8 programmes and €1000/year for 3 years for the level-7, with an additional €1000 for students that progress directly from the level-7 to the level-8 programme
Application Process
Details of scholarships offered by MTU can be found here:
https://www.mtu.ie/scholarships
The awarding of the O'Regan scholarships will be based on a Personal Statement and ranking of Leaving Certificate results for students registered on the programme in September 2022. Applications will be made directly to the head of department, Dr Donagh O'Mahony (donagh.omahony@mtu.ie) in September 2022.
Learn more about Mr O'Regan's work in founding Zenith Technologies, the Cork-based global leader in Smart Factory Solutions for advanced manufacturing sectors such as BioPharma.